SW en la expo d23 de Disney, aqui les dejamos todo lo que se revelo de la saga que todos amamos, y que este diciembre esta por finalizar.
Primero el Special Look, que nos deja con unas imagenes muy chingonas del ultimo episodio, me quedo con la parte de las naves y la pelea en la lluvia.
Ahora Junto con todo esto revelado, disney publico la linea de tiempo oficial de SW, la cual pues ya la sabemos pero con esto se vuelve el orden oficial para verlas todo esto se presento en el D23 expo.
Era de la República
Episode I: The Phantom Menace
Star Wars: The Clone Wars
Episode II: Attack of the Clones
Episode III: Revenge of the Sith
Era de la Rebelión
Solo: A Star Wars Story
Kenobi: A Star Wars Story
Star Wars Rebels
La serie de Cassian Andor (si con diego luna)Y SI EN DISNEY +
Rogue One: A Star Wars Story
Episode IV: A New Hope
Episode V: The Empire Strikes Back
Episode VI: Return of the Jedi
The Mandalorian (diseny +)
Era de la Resistencia
Star Wars: Resistance
Episode VII: The Force Awakens
Episode VIII: The Last Jedi
Star Wars Galaxy's Edge (el parque en Disney)
Episode IX: The Rise of Skywalker
Marque con bold, los nuevos productos de disney y una de las partes que mas nos emociona es , Obi-Wan regresa con Ewan Mcgregor, Diego luna regresa como Casian Andor, y en la ultima pelicula por lo que se vio en este D23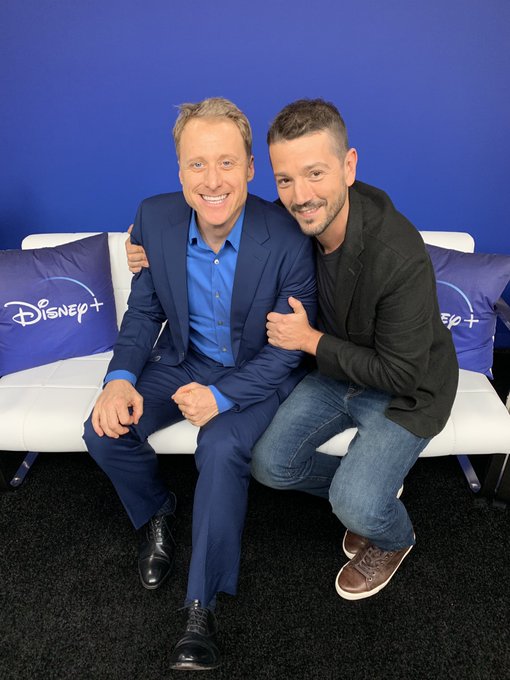 Las noticias de Star wars abundaron y pues nos mostraron desde el poster de la nueva pelicula en donde parece que palpatine, esta de fondo, en un analisis rapido, Parece que Rei sucumbe al lado oscuro, y pues ya sabemos que skywalker puede ser el que surga.
Diego luna de regreso a su papel, que la verdad ami me gusto un chingo en Rogue One, la pelicula completa los personajes fue un vinculo perfecto.
Que esperar del ultimo episodio
A diferencia de varios de estos cabrones aqui en la redaccion, patio o lo que sea jajajaj es que ami si me gustan la pinches peliculas de JJ Abrahams, y esa ultima espero yo sin spoilers (que ya nos dieron en el pinche avance) pero bueno nos dejaron con una rei con doble laser, un poster con palpatine  de fondo al parecer, y una pelea en la lluvia de manera epica, entre Rei y Kylo, espero que sea un buen final a la saga de SW Skywalker y que disney retome, cambios para salir fuera de estos mismos ya que el universo de Sw es gigante por lo cual espero de sobremanera, exista un cambio despues de este ultimo episodio.